​
K STADIUM FORUM
is your free channel of communication. K STADIUM Forum is a place for various communication and debates and provides information of SO for growth of K STADIUM. Forum also plays an important role as pre-screening community of K STADIUM Community Pool investment to various crypto projects with potential and technology.
Anyone who is a member of K STADIUM can join and sign in with K STADIUM APP ID through webpage and mobile web.
GENERAL category is a board providing guide to the community and your free channel of communication.
Governance & Proposal posts for preliminary screening will be uploaded. The initial posting is done by the Investment Management Team.
Stadium Owner provides guidance on SO and communication channels for each SO group. This category allows SO and SOM to create posts and supports free discussion among SO groups under respective posts.
K STADIUM Forum uses K STADIUM app ID. Please sign up in K STADIUM to use Forum.
3.

Enter your K STADIUM ID and PW. Click SIGN IN. (Email authorization is needed for the first time.)
1.Sign in and click New Topic.
​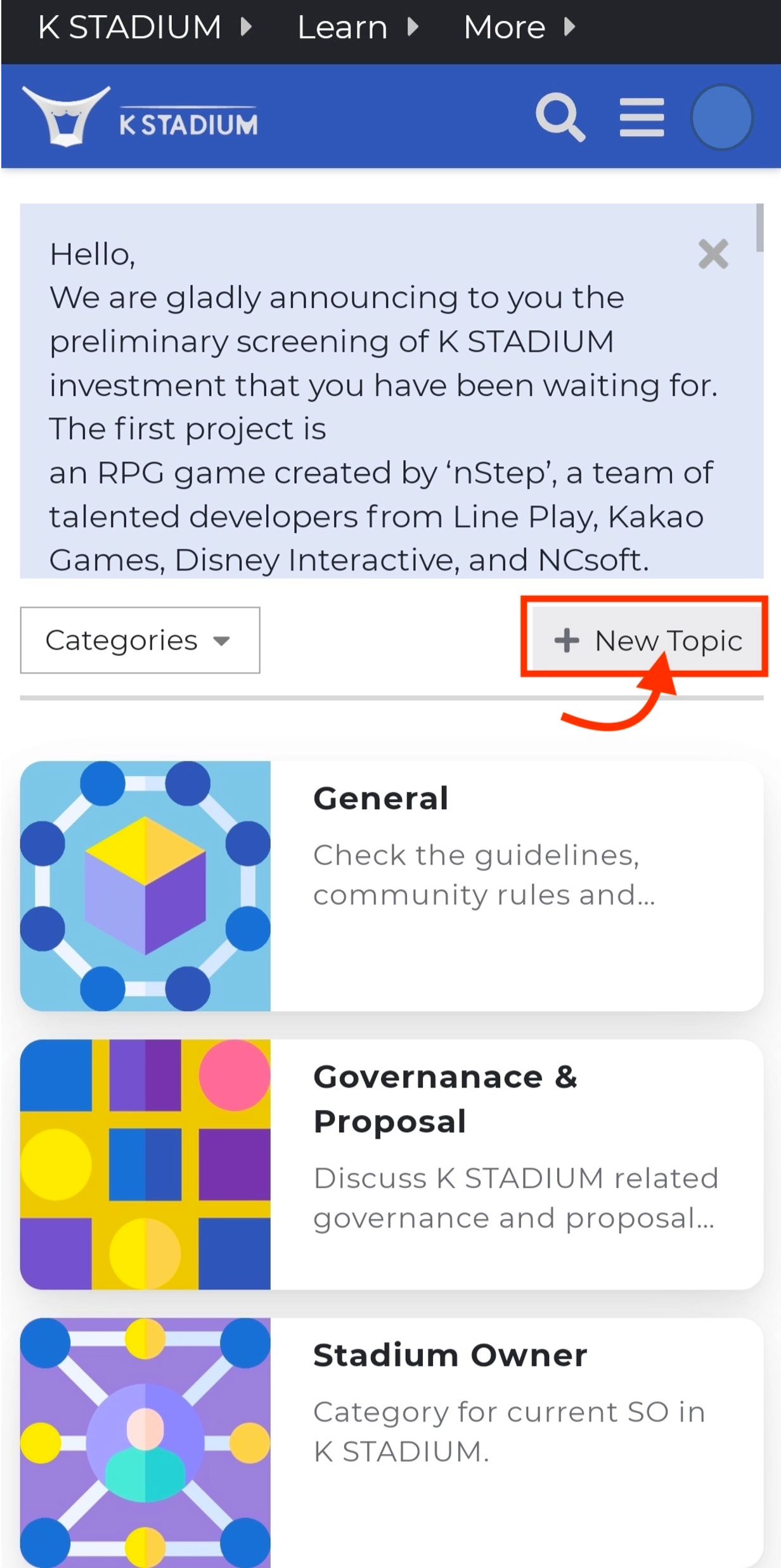 ​
2.Choose Category. Enter title and descriptions.
​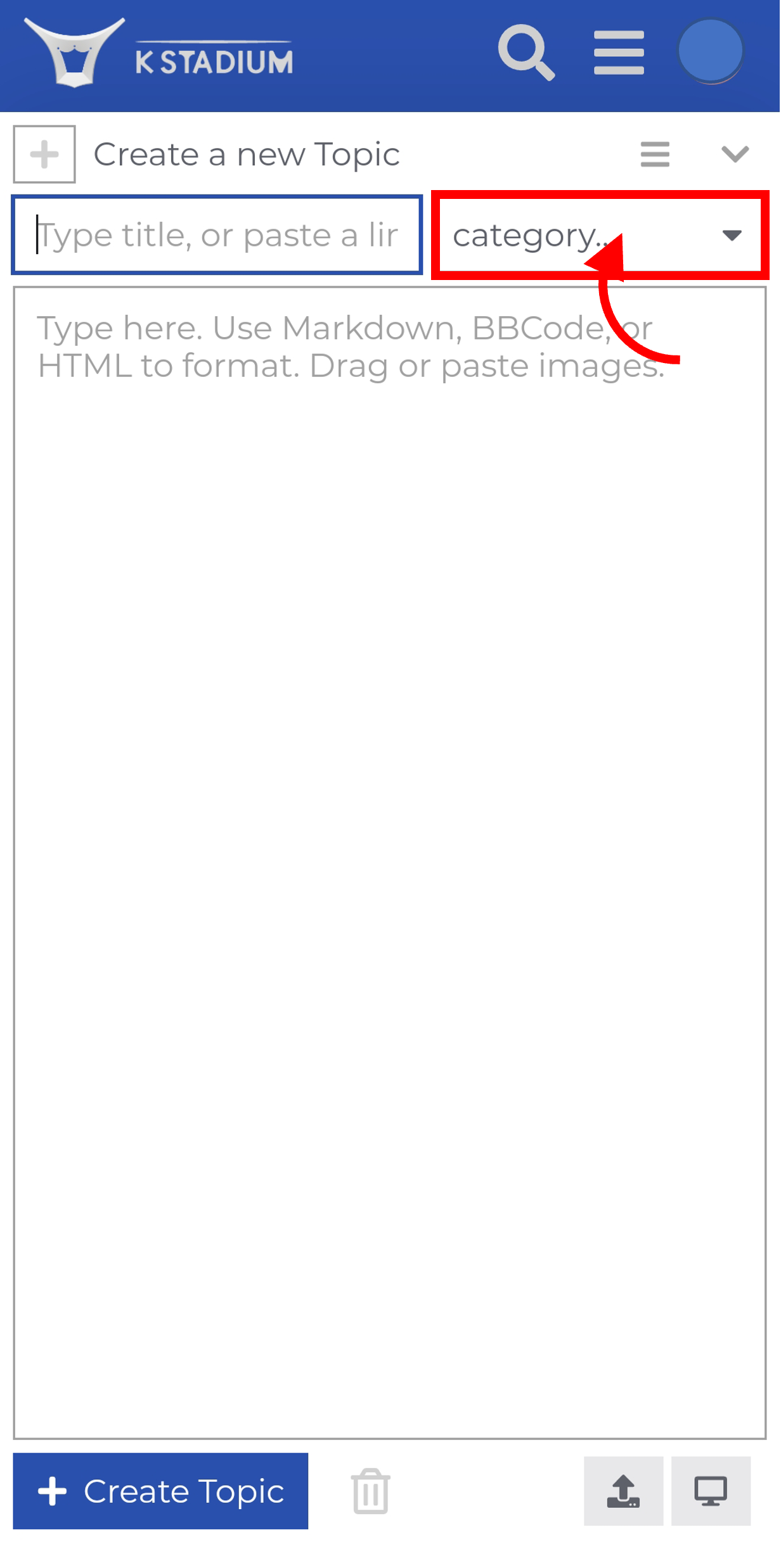 ​
3. You can choose 'General' or 'Stadium Owner' category to write.
​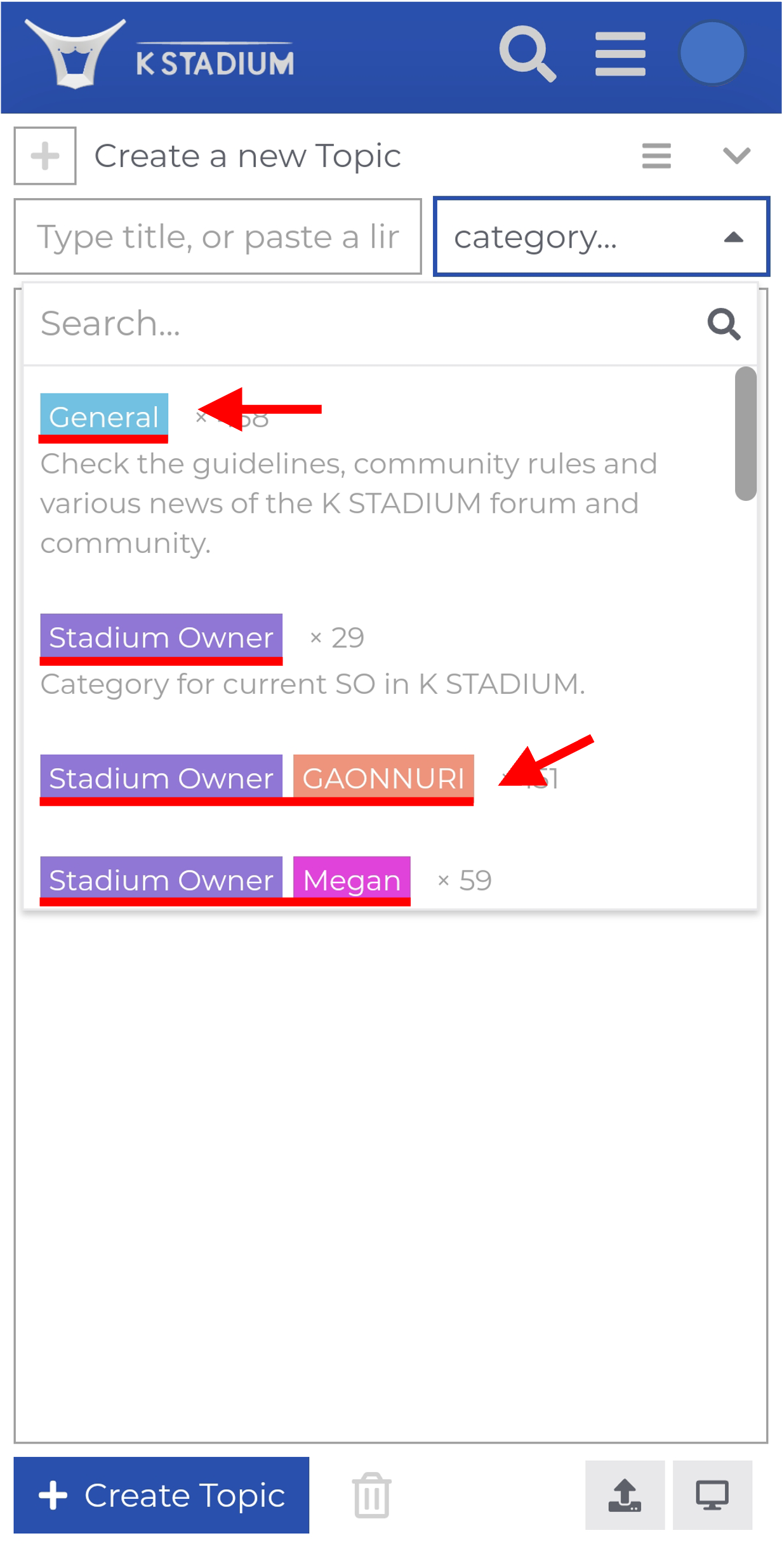 ​
4. Click Create Topic to upload your post.
​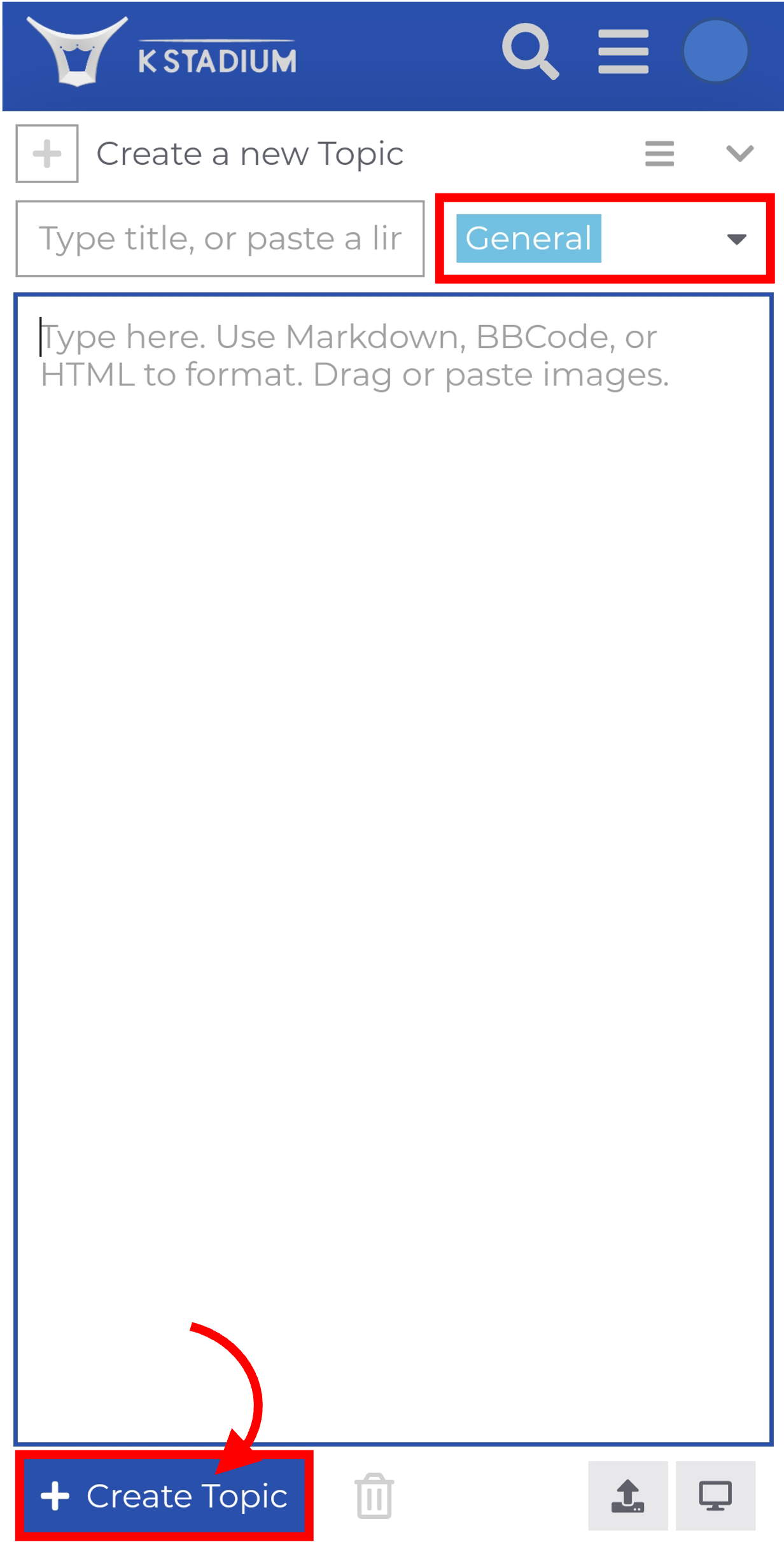 ​
1. In the post you want to reply, click Reply.
​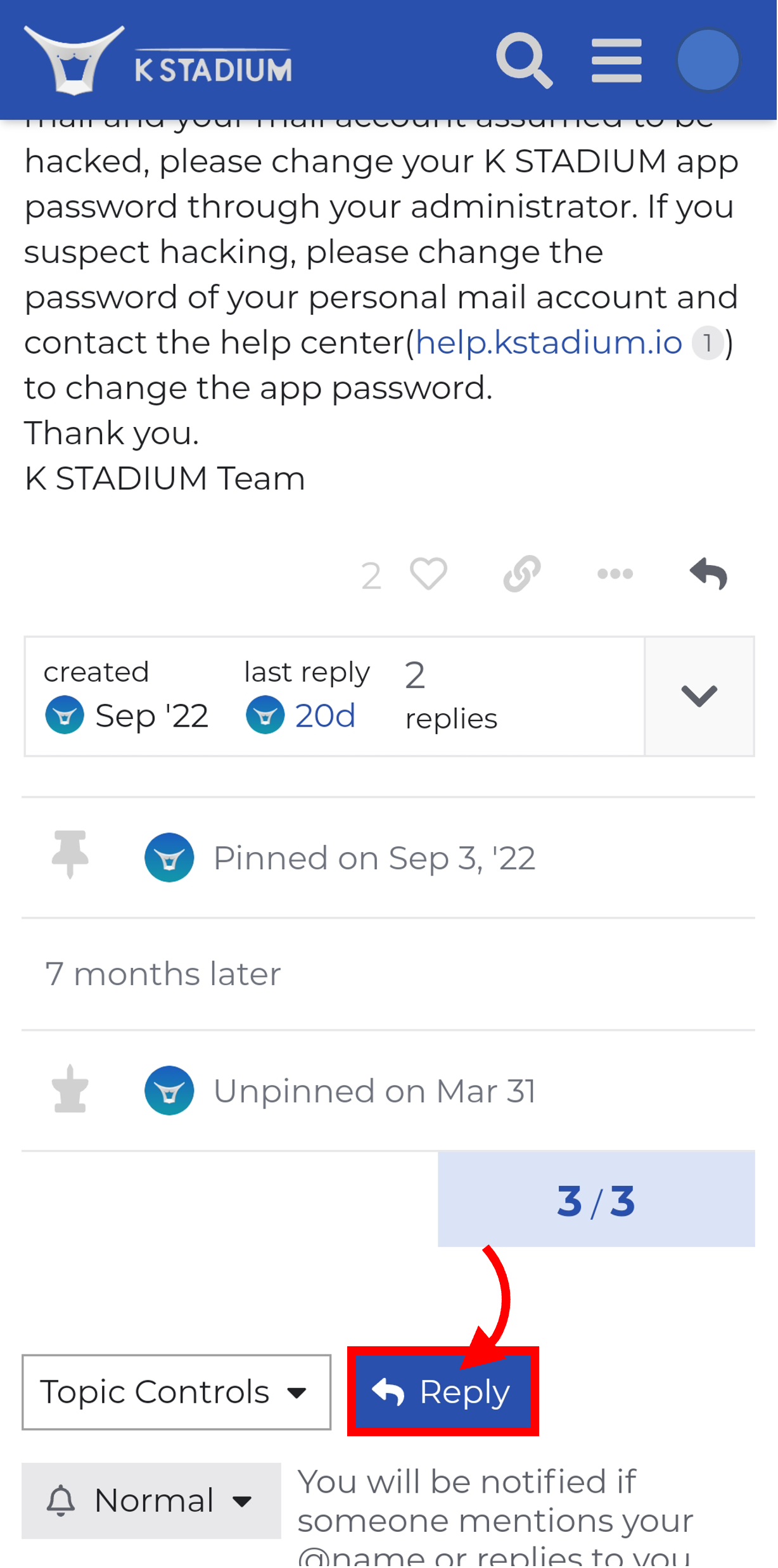 ​
2. Enter contens and click Reply.
​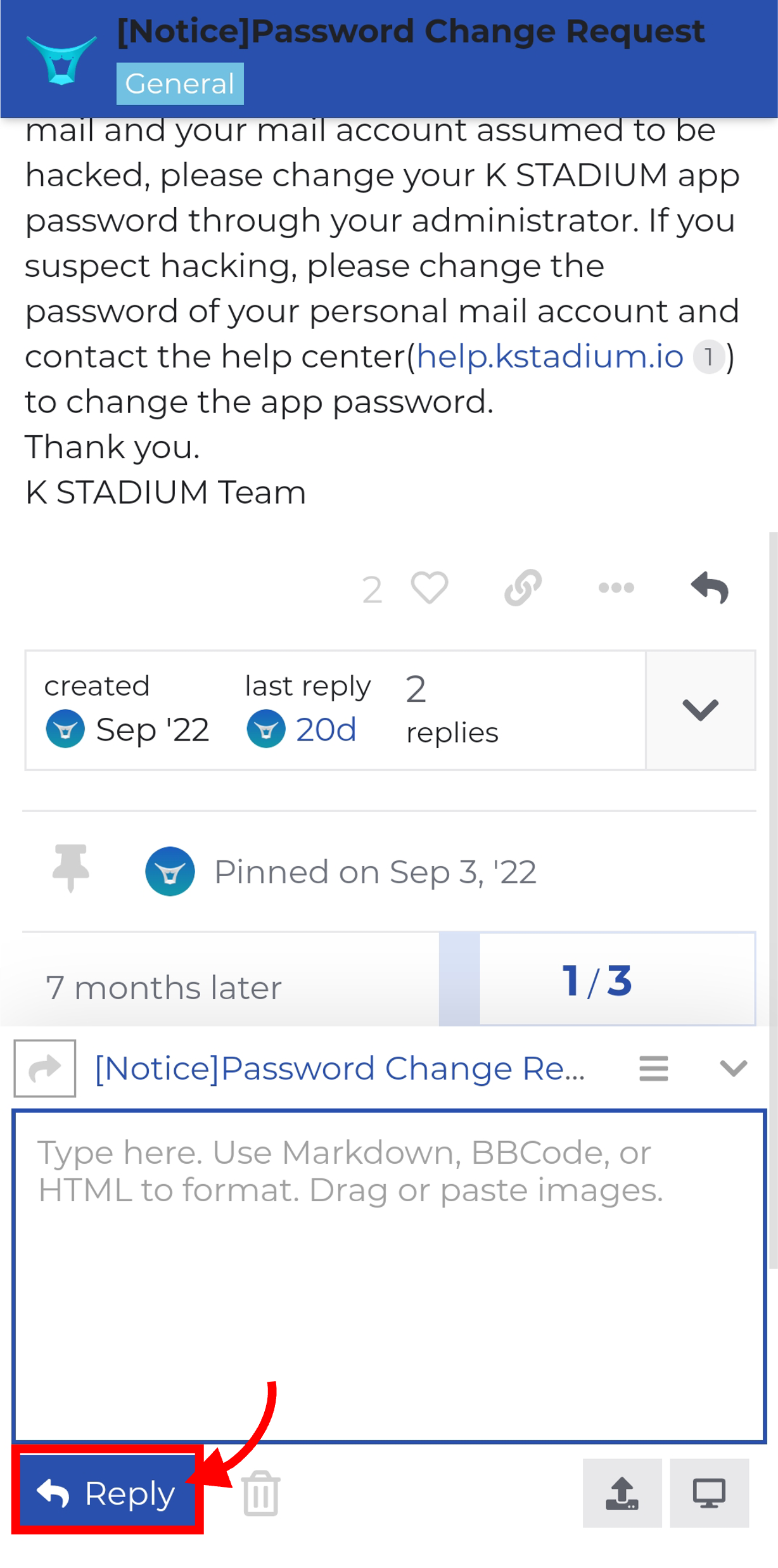 ​